Send Inquiry
Nitrile Gloves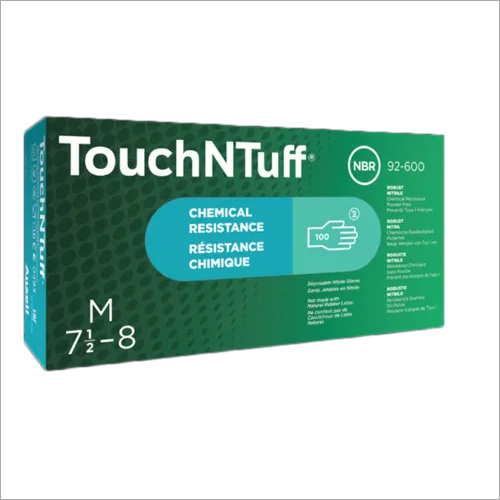 Product Details:
Instrument

Other

Type

Other

Use Type

Hospital/Pharmacy/General Medical/Laboratory/Examination
Product Specifications
Hospital/Pharmacy/General Medical/Laboratory/Examination

Other

Other
Product Description
Disposable gloves are sometimesuncomfortable, but TouchNTuff 92-600 gloves are renowned for their superiorcomfort and durability.
These bestselling teal green nitrile gloves fromTouchNTuff are the world̢۪s leading disposable glovesfor chemical splash protection. Made with TNT
Technology, a proprietaryAnsell material formulation, TouchNTuff 92- 600 gloves offer superior splashresistance against a wide range of hazardous chemicals.
Their thick, 5 mildesign makes them robust enough to offer superior durability. And because they̢۪re made with asoft, elastic nitrile and are double chlorinated, these 5 mil nitrile gloveshave a smooth, comfortable feel.
TouchNTuff 92-600 teal greennitrile gloves are silicone free, so they don̢۪t cause fisheyesand defects when handling objects with paints, finishes and coatings.
They̢۪re also availablein small packages that fit vending machines.